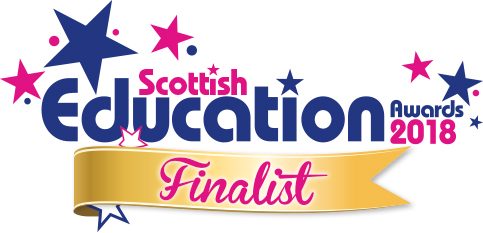 Partnership between Alva Academy and OYCI recognised by Scottish Education Awards 2018 – Year of Young People 2018 Participation Award Finalist!
– published 3rd April 2018
We are delighted to announce that Alva Academy has been recognised for its outstanding partnership work with new youth led social enterprise OYCI and is a finalist in this year's Scottish Education Awards. The Scottish Education Awards celebrate the hard work and success which takes place in Scottish education. Those who dedicate their lives to children and young people and showcase the valuable work and innovation in Scottish classrooms are recognised at the annual event which will be held on 6th June, hosted by Des Clarke and attended by finalists, sponsors, VIP's and Ministers.
OYCI is a youth led social enterprise making change happen locally and entirely driven by young people's participation. Already the group of young people involved with OYCI from across Alva Academy's learning community are seeing a real, positive, change at local level as a result of their participation including: launching a drama club, organising community clean ups, running a study club, developing enterprise initiatives, organising a drop in youth space and improving access to sports facilities.
"We are extremely proud of all that our young people in OYCI have achieved – they have learned new skills, made new friends, had fun and grown in confidence from seeing what started out as ideas become reality because of their involvement and commitment."
The success of OYCI shows that with the right support and structure, there are no limits to what young people can achieve; OYCI wants to empower and inspire young people to take ownership and make change happen, wherever they live.
The timing of OYCI is perfect as 2018 is Scotland's Year of Young People – this is a platform for Scotland's young people (8 to 26) to give them a stronger voice on issues which affect their lives, showcase their ideas and talents, and ultimately, aim to challenge status quo and create a more positive perception of young people in society. This is exactly what OYCI is doing – set up by young people for young people.
Right now OYCI is actively working in Alva Academy and with 4 of the learning community primary schools: Menstrie, Alva, Tillicoultry and Strathdevon. OYCI groups are active in these schools and the team members from P6 upwards work on their chosen actions with support from OYCI staff and link teachers. Schools sit at the heart of the community they serve and so are critical in helping young people to deliver this local action. The schools involved immediately understood the value to their young people of taking part in OYCI in terms of skills and personal development and enthusiastically supported their pupils to engage.