All the young people involved in OYCI have organised themselves into Action Groups to take forward their ideas:
OUR SPACE
Almost everyone involved in our consultation said there was nowhere for
young people to go and hang out with their friends – this was especially
true during the winter months when the evenings are dark, cold and often
wet! We wanted to do something about this, but we didn't want a typical
youth club or any kind of structured provision.
So instead we set up Our Space at the Ben Cleuch Centre in Tillicoultry.
Our Space is an informal youth drop in for Secondary School age young
people in the Hillfoots. It runs on a Thursday night from 7 – 9pm and is
supported by our youth workers – some weeks we have set activities, other
weeks we just get together and chill.
Come along and try it out!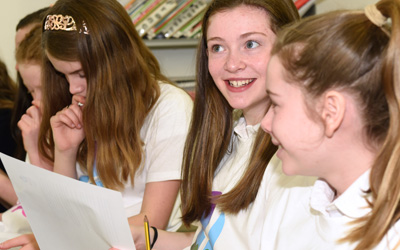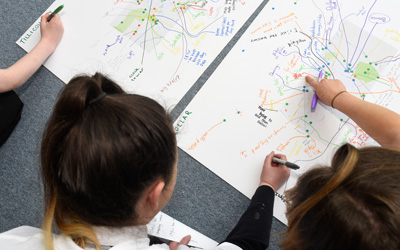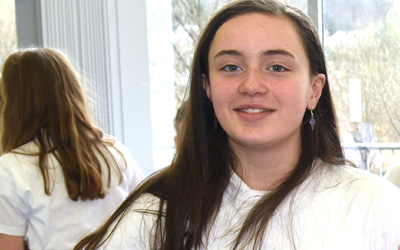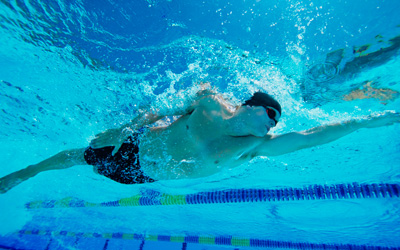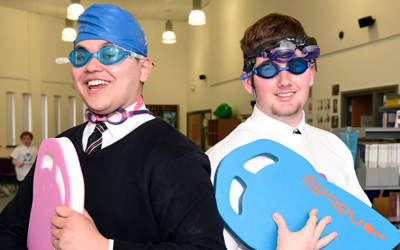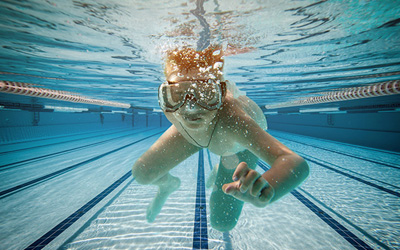 CORE TEAM
Since we began our initial consultation, we have worked with a core team
of young people from each of the Hillfoots villages. This group meets
each week at Alva Academy and helps develop all of the ideas and
recommendations from our consultation into action. Everything this group
does is to benefit our local community and to enhance provision for all the
young people who live there, as well as the wider community.
In addition to the weekly meets we come together for our team build days
where we develop plans collaboratively for the things we want to change
and improve about where we live. We also offer opportunities to take part
in wider decision making and forums for hearing young peoples voices
such as the local youth assembly, Youth Scotland's BIG Ideas Weekend as
well as residentials and youth training opportunities.
We have exciting plans for the year ahead that the group are working on
right now so watch this space and follow us on FaceBook, Twitter and
Instagram to keep up to date.
DRAMA
There is no drama provision in the Hillfoots for young people – our
consultation identified this gap and showed that there was demand
amongst young people for this expressive art. We worked with Alva
Academy and with the Macrobert Arts Centre to come up with a proposal
for running a Friday night drama club in the school and putting on an
annual community performance.
We applied to Young Start at the National Lottery Community Fund and
were super excited to be told we had been successful with our funding bid.
"Friday Night Drama" launched on 23rd February 2018 – and offers pupils
at Alva Academy a chance to participate in drama after school on a Friday.
We provide food and snacks and transport home. Our club is supported by
professional drama artists and theatre makers as well as youth workers.
Drama provides opportunities to explore creativity, build confidence and
communication skills and make new friends.
In 2019 we are looking to expand our drama provision. We are running
pop up drama workshops in the Hillfoots as well as 4 'Play In a Week'
sessions. We will also be setting up a Youth Theatre and developing more
Musical Theatre provision.
If you are interested in drama and want to get involved email us on
info@oyci.org.uk, direct message us on Facebook, Instagram or Twitter
and if you attend Alva Academy, listen out for tannoys and information
shared in the school.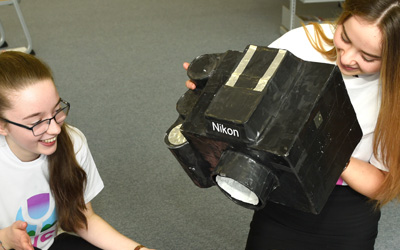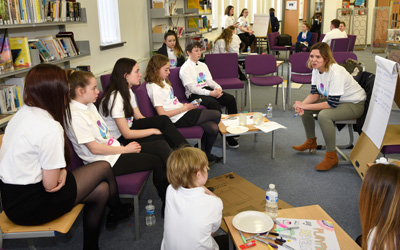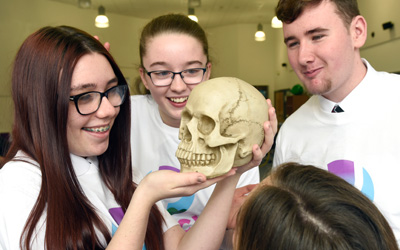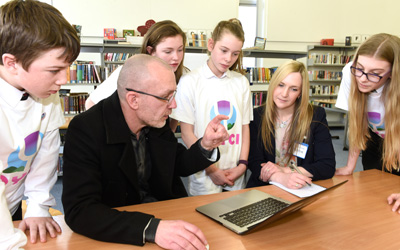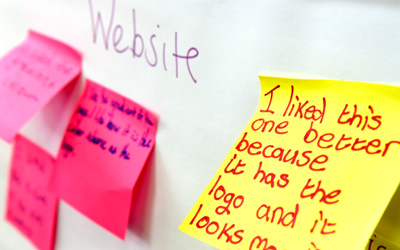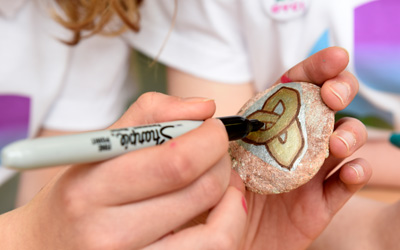 HEALTH AND WELLBEING
We want to support the physical and mental health of young people. Our
action research recognised that we don't have easy access to a swimming
pool or high quality community sports facility in the Hillfoots since the
Alva community pool closed down a few years ago. There are good
facilities within a half-hours drive but public transport in the Hillfoots is
limited and this restricts how easily we can get to swimming and other
fitness facilities independently. We are often dependent on lifts from
parents which has an environmental impact, and means we can't always
independently organise ourselves to do the activities we want, when we
want.
Our aspiration is for a new swimming pool in our area, but we recognise
this is a big ask. So, we started by seeing what we could do to increase
access to swimming for young people living in the Hillfoots.
In partnership with Active Stirling we developed an access to swimming
and fitness pilot for ages 16 and upwards. We offered free 6-week leisure
memberships and transport to the Peak to encourage healthy lifestyles
among teens.
We are now in the process of understanding the impact of this trial and
deciding what the next steps might be.
Emotional wellbeing and positive mental health is incredibly important for
everyone. Stress and anxiety are major barriers to participation. We are
developing proactive programmes to support young people to develop
strong emotional wellbeing and positive mental health taking an early
intervention, preventative approach to this. We already run an emotional
wellbeing programme with P7 aged pupils in the Hillfoots that helps
young people develop skills and understanding around this prior to a
critical transition point in their lives with the move to Secondary school.
We are looking to expand this type of provision and have plans in
development for a self-care project and a peer mentoring/befriending
service.
COMMUNITY EVENTS AND IMPROVEMENTS
We develop things to do and places to be in the community for young
people and their families. This enhances the provision for everyone and
helps make Clackmannanshire and the Hillfoots thrive. We have
organised different pop up events in the Hillfoots villages including a
Christmas craft workshop, drama workshops, and a Family Fun Inflatables
Challenge event which also helped to raise money for Macmillan Cancer
Care. We are developing our ideas and our experience in events all the
time – all of our events are designed and developed by the young people in
our core team who learn skills and gain confidence from this.
We aim to do more and more of this type of activity as we grow and
develop, putting on fun activities in the Hillfoots so that young people and
their families can access the things they want to do where they live rather
than having to travel. So make sure you keep in touch on our social media
channels so that you don't miss out on what is happening!
We live in a beautiful part of Scotland and we are passionate about
keeping our community clean!
We want to particularly address littering, dog poo and plastic. We had a
great idea about re-using plastic bottles to make dog poo bag holders that
can be placed on popular dog walking routes. We did this in Alva and
some of the neighbouring villages followed suit. Our Primary school
programme always involves some aspect of local community
improvement.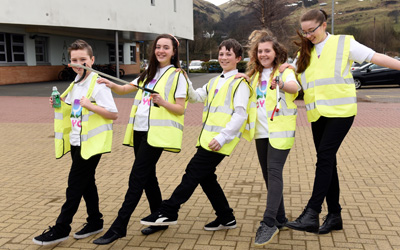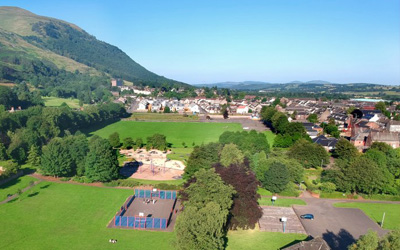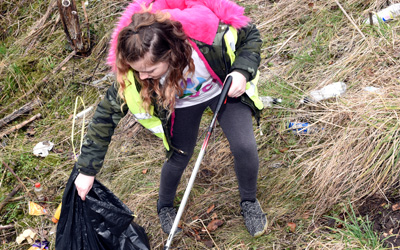 All content © Ochil Youths Community Improvement (OYCI),
You can view our Privacy Policy here. Website Design by: The Write People